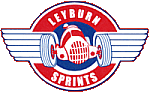 The 7th Historic Leyburn Sprints - August 17/18, 2002
The weekend of August 17/18, 2002, saw the running of the seventh Historic Leyburn Sprints. A good field of 169 cars took to the streets, with the normal broad variety of classes providing a diverse range of vehicles to keep everyone interested.
Regular competitor Jon Siddins was on form as usual and took out a class win and fifth outright.

Ray Vandersee tried very hard on Sunday and had
a spin but his Saturday times were quick enough
to give him first outright at 42.04 seconds.
The weather was a little kinder to us this year, at least we didn't awake to a layer of ice on everything each morning. But it still remained cool and there were a few light showers to keep the drivers reflexes sharp. Most of the field had the pleasure of at least one run in the wet. This year's course was changed slightly, the main difference being the shortening of the back straight and removal of the chicane before the finish line. This allowed competitors an unimpeded run out of the last corner and on to the finish, while still giving ample run off area before they had to stop for the highway!
The other modification was to use cones for the chicane in the main straight rather than the rather unforgiving tractor tyres that were in place last year. Drivers were encouraged to keep it neat in this area by having a five second penalty imposed (as in motorkhanas) for each cone which was displaced. I am sure that everyone was happy with the outcome of this, as only 23 drivers incurred the penalty on 31 out of the 1014 runs of the weekend. Keeping it on the black stuff also meant that there was less panel damage at the end of the day. There were a couple of chance meetings between front mudguards and haybales at various other points around the course, but nothing that wasn't fixable.
Considerable interest was generated by the Laddie Gordon MGTC Special, the car which had placed second in the 1949 Australian Grand Prix at Leyburn, and also the Whatmore Jaguar Special, a regular competitor around the Queensland circuits in the early fifties.
This supercharged MGTC Special was driven to
second place in the 1949 Australian Grand Prix
by Laddie Gordon and is now campaigned
by Peter Gostelow.

Dick Willis in action in the ex-Charlie Whatmore
Jaguar Special, a regular competitor around the
Queensland circuits in the early fifties.
There was action aplenty throughout the field, with many drivers trying hard and lifting wheels, getting sideways (some a bit too much!) and generally having a good time. The photos tell the story of that better than I can. Needless to say a good time was had by all, and we will all be there again for the next installment in August 2003.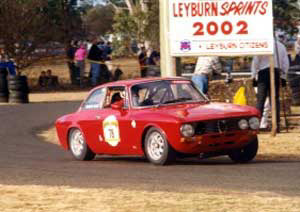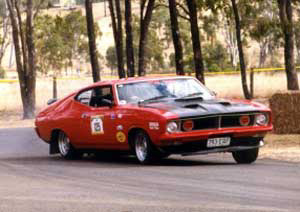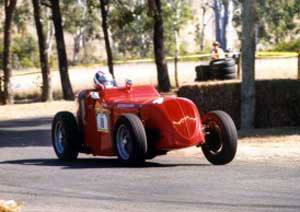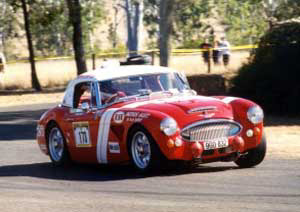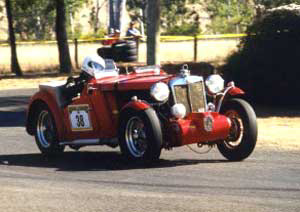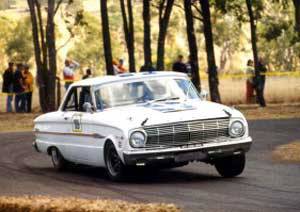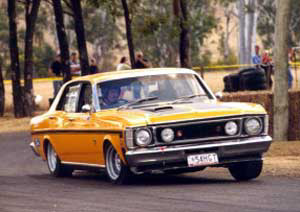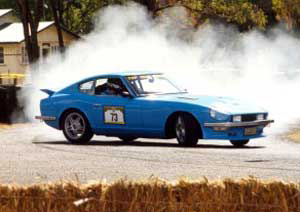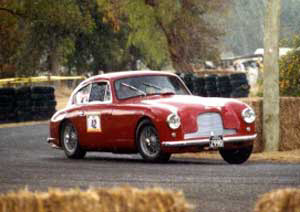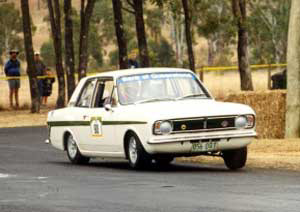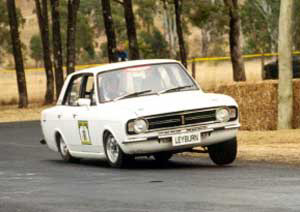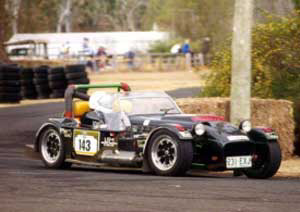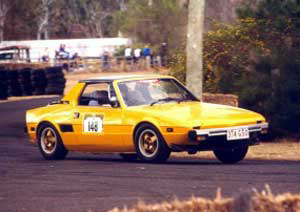 A.B.N. 74 693 921 493
PO Box 101, Wellers Hill, Q4121, Australia
Phone 07 3397 5449 Mobile 0412 924 402 Fax 07 3342 0650
E-Mail to info@graham-ruckert.com.au