Sole Australian Distributor for Exem.

Exem produce a specialised range of models, many in limited quantities in resin. They cater for collectors of the more unusual subjects, and subjects include a wide variety of rare and unique models such as Alfa Romeo, Austin Healey, Abarth, Fiat, Osca, Maserati, Porsche, Simca and so on. Many of these models feature photo etched parts and full interior detail, and all are finished to the normal high standards of Pego Italia. The limited runs and resin production methods allow many models to be produced that would otherwise be neglected by the volume manufacturers, such as obscure (but interesting!) Le Mans, Targa Florio, Carrera Panamericana and other competition cars, as well as some commercial and emergency vehicles.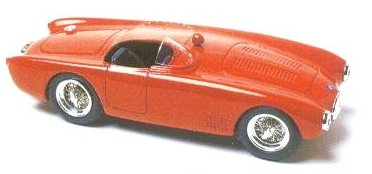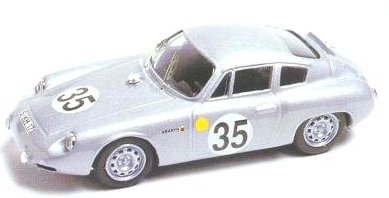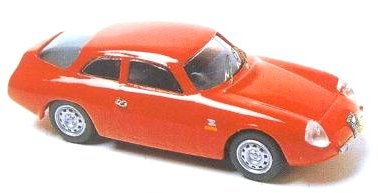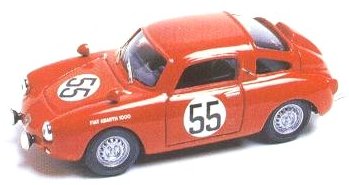 The 2004 range consists of 38 models and these are listed below by marque.
| | | | | |
| --- | --- | --- | --- | --- |
| Code | Make | Model | Version | Scale |
| EX R1080 | ASA | 1000 411 | Stradale 1965 Red | 43 |
| EX 0012 | Austin Healey | Sprite MKI hardtop | 1959 Red | 43 |
| EX 0010 | Austin Healey | Sprite MKI open | 1959 Green | 43 |
| EX 0011 | Austin Healey | Sprite MKI soft top | 1959 Red | 43 |
| EX 0020 | Fiat | 124 Spyder 1a Serie open | 1966 Red | 43 |
| EX 0021 | Fiat | 124 Spyder 1a Serie soft top | 1966 Red | 43 |
| EX 0023 | Fiat | 124 Spyder 2a Serie hard top | 1969 Various colours | 43 |
| EX 0022 | Fiat | 124 Spyder 2a Serie open | 1966 Red | 43 |
| EX 0031 | Fiat | 124 Spyder Abarth 1.8 | Rally Elba 1979 | 43 |
| EX 0030 | Fiat | 124 Spyder Abarth 1.8 | Rally San Remo 1973 | 43 |
| EX R1020 | Fiat | Abarth 1000 | Clienti 1961 Red | 43 |
| EX RLM015 | Fiat | Abarth 1000 | Le Mans 1963 #55 | 43 |
| EX R1021 | Fiat | Abarth 1000 | Rally de Lyons 1964 Red | 43 |
| EX R1085 | Fiat | Abarth 2000 Sport | Clienti Red | 43 |
| EX R1086 | Fiat | Abarth 2000 Sport | Raticosa 1965 | 43 |
| EX R1026 | Lancia | Fulvia 1.3 Zagato | Mugello 1967 Red | 43 |
| EX R1023B | Lancia | Fulvia 1.3 Zagato | Stradale 1967 Blue | 43 |
| EX R1025 | Lancia | Fulvia 1.3 Zagato | Targa Florio 1967 Red | 43 |
| EX R1024 | Lancia | Fulvia 1.6 Zagato Stradale | 1967 Red/Black | 43 |
| EX R1024A | Lancia | Fulvia 1.6 Zagato Stradale | 1967 Silver/Black | 43 |
| EX RLM026 | Lotus | Elite (with BBR wire wheels) | Le Mans 1959 #38 | 43 |
| EX RLM027 | Lotus | Elite (with BBR wire wheels) | Le Mans 1961 #38 | 43 |
| EX RLM028 | Lotus | Elite (with BBR wire wheels) | Le Mans 1961 #40 | 43 |
| EX RLM032 | Lotus | Elite (with BBR Wire Wheels) | Le Mans 1961 #51 | 43 |
| EX R1071 | Lotus | Elite (with BBR wire wheels) | Stradale 1959 Green | 43 |
| EX RLM034 | Maserati | 151.1 (with BBR Wire Wheels) | Le Mans 1963 | 43 |
| EX RLM036 | Maserati | 151.3 (with BBR Wire Wheels) | Le Mans 1964 #2 | 43 |
| EX RLM037 | Maserati | 151.3 (with BBR Wire Wheels) | Le Mans Essais 1965 | 43 |
| EX R1063 | Osca Maserati | MT4 | Carrera Panamericana 1953 | 43 |
| EX R1062 | Osca Maserati | MT4 | Carrera Panamericana 1954 | 43 |
| EX RLM020 | Osca Maserati | MT4 | Le Mans 1953 | 43 |
| EX R1018 | Osca Maserati | MT4 Clienti | 1954 Red | 43 |
| EX R1019 | Osca Maserati | MT4 Mille Miglia | 1954 Red | 43 |
| EX R1060 | Osca Maserati | MT4 Monoposto | Clienti 1954 Red | 43 |
| EX R1061 | Osca Maserati | MT4 Monoposto | Mille Miglia 1954 #518 Red | 43 |
| EX RLM024 | Porsche | Abarth 695 GS | Le Mans 1961 #37 | 43 |
| EX R1016 | Porsche | Abarth 695 GS Clienti | 1962 Silver | 43 |
| EX RLM033 | Porsche | Abarth GS 695 | Le Mans 1961 #36 | 43 |

For trade enquiries or the location of your closest retailer please contact


info@graham-ruckert.com.au