Replicars Hand Built Models - Sole Australian Distributor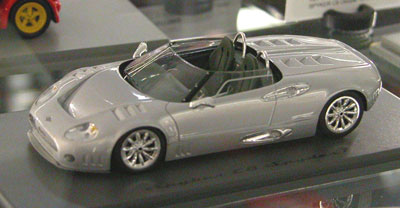 Replicars is an old name that has been around as long as the model car collecting hobby itself. The Dutch company is primarily a wholesale distributor for a large number of diecast model products, but also commissions a very nice range of handbuilt items from some of Europe's top modelmakers.
These cover soem of the more unusual vehicles which have not been produced by other model makers, including some rare and interesting Dutch cars such as the Spyker and Donkervoort. They also produce the only models of the Jaguar concept cars from 2003 and a number of rare Maserati models.
These are hand built models of the highest quality and are only available here on special order. Talk to your local diecast model specialist for more information about prices and ordering. Below is a list of what is currently available.
| | | | |
| --- | --- | --- | --- |
| REP 0161 | Maserati | Quattroporte III | 1977 Metallic Grey |
| REP 0162 | Maserati | Quattroporte III | 1977 Metallic Bronze |
| REP 0191 | Maserati | Khamsin | 1973 Silver |
| REP 0192 | Maserati | Khamsin | 1973 Pale Green Metallic |
| REP 0193 | Maserati | Khamsin | 1973 Metallic Red/Brown |
| REP 0201 | Maserati | Karif | 1988 Silver Blue |
| REP 0202 | Maserati | Karif | 1988 Red |
| REP 0203 | Maserati | Karif | 1988 Dark Aqua Marine |
| REP DON01 | Donkervoort | D8 | 2003 Blue closed |
| REP DON02 | Donkervoort | D8 | 2003 Red with yellow wheels open |
| REP DON03 | Donkervoort | D8 | 2003 Cup Version |
| REP JAG01 | Jaguar | XK 180 | 2003 Concept Car |
| REP JAG02 | Jaguar | R-D6 | 2003 Concept Car |
| REP JAG03 | Jaguar | R6 Coupe | 2003 Concept Car |
| REP SPY02 | Spyker | C8 Lavoilette | 2002 Black |
| REP SPY03 | Spyker | C8 Double 12 S | 2002 Warm Grey |
| REP SPY04 | Spyker | C8 Double 12 R | Le Mans 2002 #85 |
| REP SPY05 | Spyker | C8 Double 12 R | Le Mans 2003 #85 Orange |
| REP SPY06 | Spyker | C8 T Spyder | 2003 Silver |
| REP SPY07 | Spyker | C8 Spyder | 2005 Purple |
| REP SPY08 | Spyker | C12 Spyder | 2005 |
| REP SPY09 | Spyker | C8 Spyder GT2R | Le Mans 2005 Coronel/Goossens |
| REP SPY10 | Spyker | C8 Spyder GT2R | Le Mans 2005 Team Munsterhaus |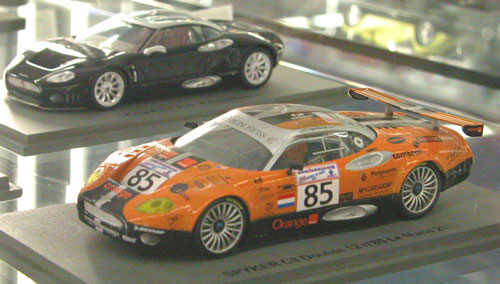 For information on where to purchase these items or the location of your closest retailer please contact


info@graham-ruckert.com.au