Sole Australian Distributor for Revival Kits.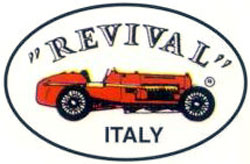 Revival Kits have long been recognised as amongst the finest kits of their type available. Produced only in 1:20 scale, the kits are predominantly cast metal and assembled where possible with screws to minimise the use of adhesives. Their wire spoked wheels are particularly fine, and the without a doubt the best commercially available wire wheels on any model. Body parts are pre-painted with oven baked enamels to ensure a fine finish regardless of the skill of the builder. As is usual with kits, other parts require painting for the best results.
The models represented are all classic Grand Prix and Formula 1 race cars, ranging from the thirties to the sixties.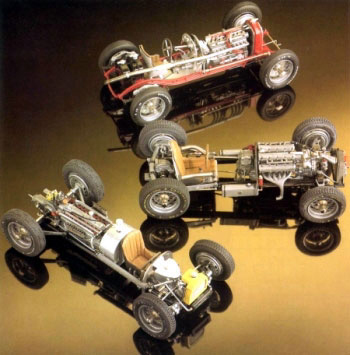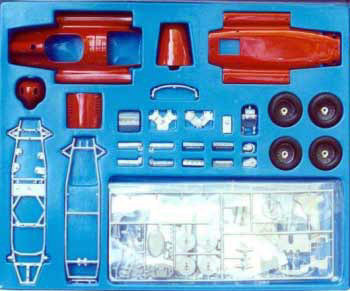 The 2004 range consists of 23 models and these are listed below by marque.
| | | | | |
| --- | --- | --- | --- | --- |
| Code | Make | Model | Version | Scale |
| REV 86101 | Alfa Romeo | 159 Alfetta | 1951 | 20 |
| REV 75104 | Alfa Romeo | P3 | Ruote Gemellate | 20 |
| REV 75102 | Alfa Romeo | P3 | Scuderia Ferrari | 20 |
| REV 75103 | Alfa Romeo | P3 | Targa Florio | 20 |
| REV 75101 | Alfa Romeo | P3 | Tazio Nuvolari | 20 |
| REV 78101 | Auto Union | Tipo C | 1936/37 | 20 |
| REV 79101 | Auto Union | Tipo C | Recordwagen | 20 |
| REV 2001 | Auto Union | Tipo C | Recordwagen 1938 | 20 |
| REV 78102 | Auto Union | Tipo C | Ruote Gemellate | 20 |
| REV 79102 | Auto Union | Tipo C | Stromlinienwagen Avus 1937 | 20 |
| REV 80101 | Bugatti | Type 35 | 1924/26 | 20 |
| REV 80102 | Bugatti | Type 35 | Targa Florio | 20 |
| REV 80103 | Bugatti | Type 35A | Tecla 1924/26 | 20 |
| REV 90101 | Ferrari | 156 | 1961 | 20 |
| REV 2003 | Ferrari | 246 F1 | Gran Premio Argentina | 20 |
| REV 2002 | Ferrari | 246 F1 | Gran Premio Francia | 20 |
| REV TBA | Ferrari | 312 T | 1975 | 20 |
| REV 89101 | Ferrari | 500 | 1952 | 20 |
| REV 85101 | Ferrari | 500 | 1953 | 20 |
| REV 92101 | Ferrari | 625 | 1954 | 20 |
| REV 93101 | Ferrari | D50 | 1956 | 20 |
| REV 81101 | Fiat | F2 | 130 HP 1907 | 20 |
| REV 88101 | Maserati | 250F | 1957 | 20 |
| REV 77101 | Mercedes Benz | W 154 | M 163 1939 | 20 |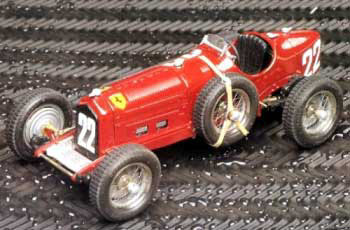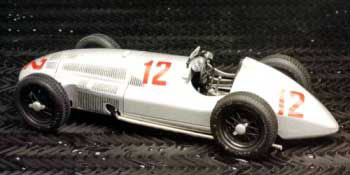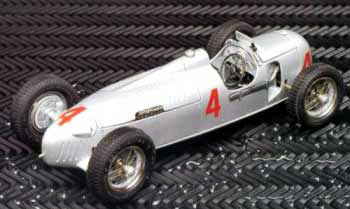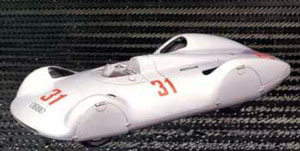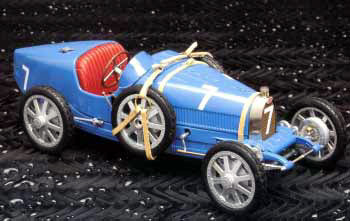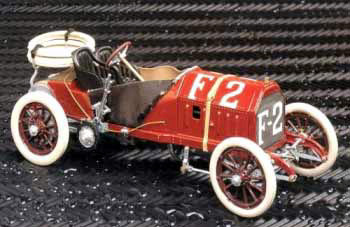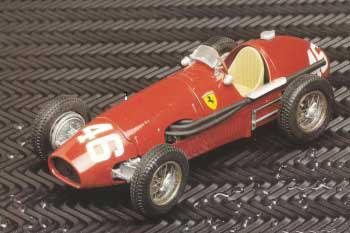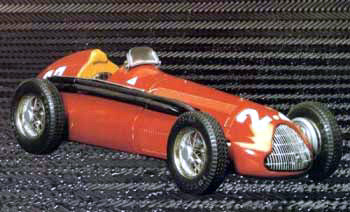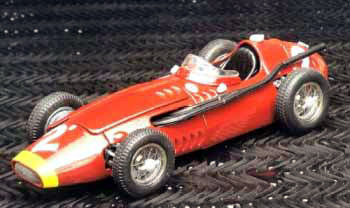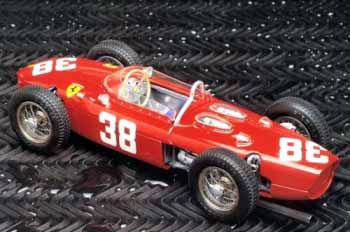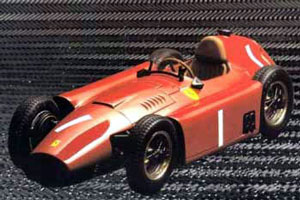 For information on where to purchase these items or the location of your closest retailer please contact


info@graham-ruckert.com.au